Welcome to Donkey Bay Club
Donkey Bay Boutique Resort is a place to stay and enjoy a wonderful holiday on the Island of Zakynthos. The Resort overlooks the Bay of Bouka (next to Tsilivi Beach) with its own path to the beach (50 meters, 49 steps). It combines a 6 Bedroom Villa and a high quality stone-built 6 Bedroom Guesthouse. The Resort can accommodate a total of 29 people.
Donkey Bay is a place to relax and to enjoy the Greek sun and hospitality, along with the unique home cuisine of a variety of Mediterranean dishes.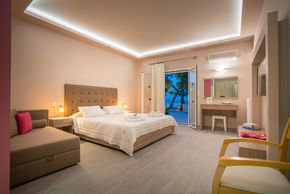 Accommodation is provided either in the 6 bedroom Villa or the 6 bedroom stone Towers Guesthouse.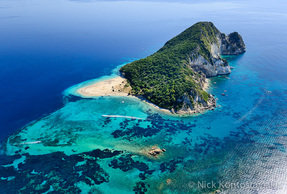 Zante, the flower of the levant, one of the seven Ionian islands.